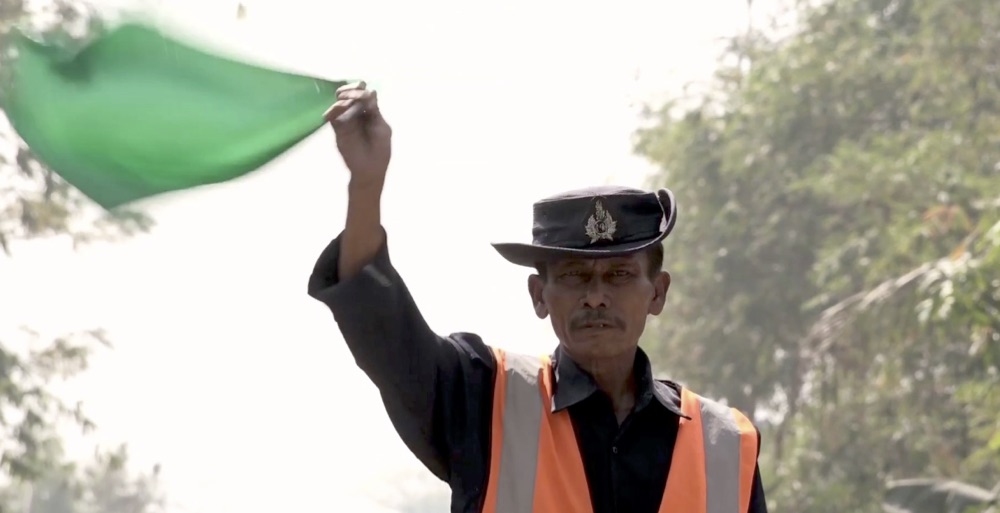 Director Thida Swe |
Cinematographer Nang Chan Myayt Aye |
Editor Mi Mi Lwin |
Sound Recordist Thura Kyaw Oo |
Project Mentor Khin Myanmar |
Editing Mentor Jessica Ehlebracht |
SYNOPSIS
Day in, day out, U Thet Naing Oo diligently operates by hand the level crossing barrier on Pyithayar Avenue in Yangon's Yankin Township – in spite of impatient car drivers and pedestrians. Zen and the art of railway gatekeeping.
BIOGRAPHY
Thida Swe (23) grew up in Taung Shay village in Nyaung Oo Township near Bagan. Her parents are farmers. After studying chemistry she spent two years working for an NGO conducting interviews with ordinary people in Chin, Shan, Sagaing and Tanintharyi about such topics as inequality and gender-based violence. Since joining YFS in 2016 she has taken part in a number of courses and is currently working on a film about domestic violence.
TECHNICAL DETAILS
Duration: 07'08'' mins Format: 16:9 anamorphic System: PAL Subtitles: English 2016

This film was produced by Yangon Film School (YFS), an award-winning non-profit organisation dedicated to supporting a diverse media culture in Myanmar.