The Animal Lover (16'58")
Saving stray dogs on the streets of Yangon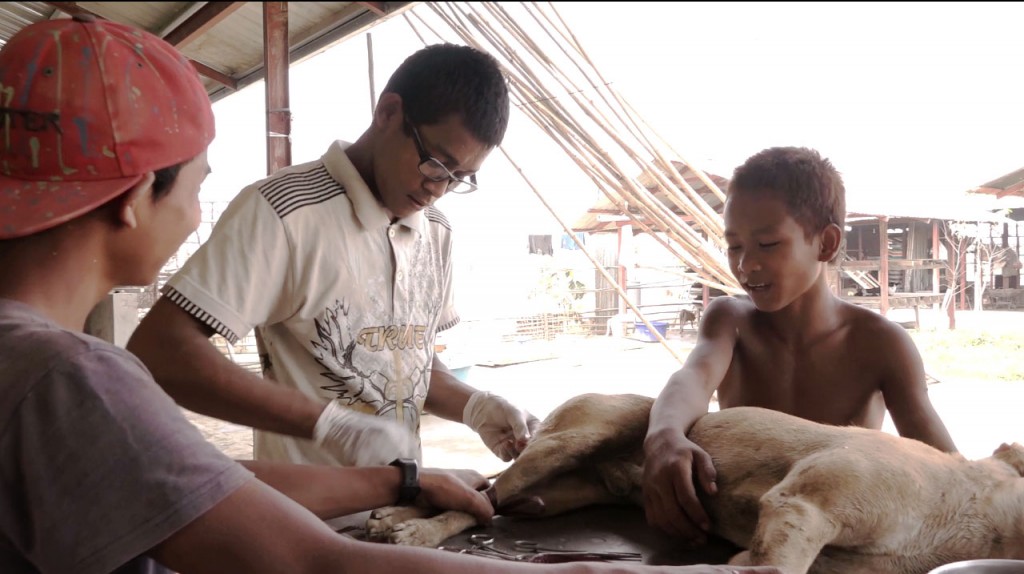 Director Aye Mya Hlaing |
Camera Thura Kyaw Oo |
Sound Khine Minn Soe |
Editor Mi Mi Lwin |
Project Mentor Shin Daewe |
Editing Mentor Jessica Ehlebracht
SYNOPSIS
All creatures great and small hold a great fascination for 22-year-old Shine Htet Aung, who
makes a living sterilising Yangon's burgeoning population of stray dogs to save them from
being exterminated by the city's municipal workers. A warm portrait of a kind-hearted
young man and his unusual hobbies.
BIOGRAPHY
Aye Mya Hlaing (20) grew up in Yangon. Before joining YFS she worked for Kamayut
Media as an online video journalist making 500 reports in the space of 18 months. She
says she enrolled at YFS 'to tell emotional stories that go beyond journalism'. Since
directing The Animal Lover she has worked as a cinematographer on several School
projects and attended a number of YFS courses including Participatory Video. In
December 2016 she joined a YFS Travelling Cinema Crew in Lisu village Mankhin in
Kachin State where she co-facilitated a participatory video workshop with the community.
TECHNICAL DETAILS
Duration 16'58'' min | Format 16:9 anamorphic | System PAL | Subtitles English | 2017
This film was produced by Yangon Film School (YFS), an award-winning non-profit organisation dedicated tosupporting a diverse media culture in Myanmar.