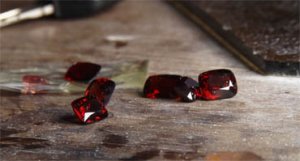 Synopsis
A short documentary observing some of the people involved in the – often risky – business of gemstone extraction in Myanmar.
A fascinating and well-crafted insight into a line of work that is almost synonymous with Myanmar. The way the film compares to of the countrie's precious natural resources – rubies and children – is wonderfully philosophical.
Goethe-Institute Myanmar Documentary Award Jury
Credits
Director: David Kyaw Thet Aung
Cinematography: David Kyaw Thet Aung
Sound Recordist: Say Nyi Nyi
Editor: Say Nyi Nyi
Editing Mentor: Jessica Ehlebracht & Tuula Mehtonen
Biography
A member of the Lisu ethnic group, David Kyaw Thet Aung was a freelance jewel broker from Mogoke Township in Mandalay Division in Myanmar before he decided to try his hand at filmmaking. Since joining the Yangon Film School in 2012, he has worked as a cinematographer on My Grandfather's House, which screened at several international film festivals and also on a commissioned work, Welcome to Lashio. He recently shot a documentary film for the organisation Co-Exist, which promotes equality between the four main religious groups in Myanmar. Precious marks his debut as a director.
Filmography
2013 My Grandfather's House (Cinematographer, 13'45")
2014 Precious (Director and cinematographer, 16'06")