___ ANNOUNCEMENT:

Tyres and Behind the Screen will screen at the 12th Bangkok World Film Festival which is taking place from 17 to 26 October 2014. Congratulations again!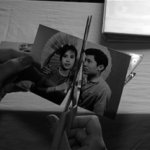 AMAZING! Congratulations to the TEAMS!!!

___ ANNOUNCEMENT:

'A Man for All Seasons' was selected for the Southeast Asian Short Film Competition of the Singapore International Film Festival 2014 !!!


Congrats to the director Soe Moe Aung and his team!!

___ ANNOUNCEMENT:

THE POTTER'S SONG and PUPPETS BEYOND BORDERS have been seleceted for the 7th Annual Myanmar Film Festival of Los Angeles
___ Congrats to everyone who worked so hard on these films!!!
___ TYRES has won at *** Palm Springs International Short Film Festival ***
___ BEST STUDENT DOCUMENTARY
and
___ BEST STUDENT CINEMATOGRAPHY
CONGRATULATIONS to KYAW MYO LWIN, AUNG KO KO and MYO MIN KHIN!

___ KICK OFF!

The The Art of Documentary Filmmaking – Beginners' Workshop has started
Running time: 16 June – 27 July 2014

___ ANNOUNCEMENT

___ BEHIND THE SCREEN selected for Film Festival in Vietnam
Behind the Screen has been selected to be screened in the ChopShots Travel Fest in Vietnam. The film will be shown on 7th of June at the International Documentary Film Festival in Hanoi and possibly in Ho Chi Minh City.