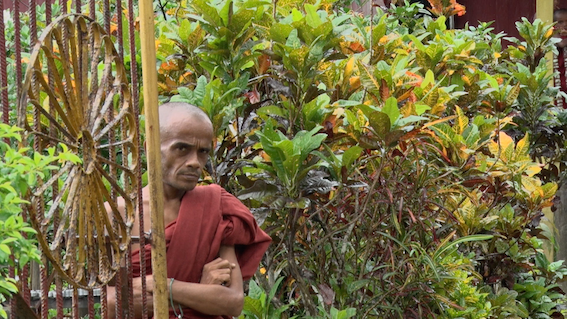 The Maramagyi people of Rakhine State in Myanmar
Director Mim |
Cinematographer and Editor May Htoo Choo |
Sound Recordist San Kyaw Htun |
Editing Mentor Tuula Mehtonen
SYNOPSIS
The Maramagyi are a Buddhist ethnic group who came to Myanmar's Rakhine State from Bangladesh almost two centuries ago. In this portrait of a Maramagyi couple, the filmmaker, who comes from Rakhine herself, touches on some of the challenges facing this little-known people as well as the sectarian tensions that exist in this conflicted State.
BIOGRAPHY
Mim comes from Minbya in Myanmar's Rakhine State. A student of English in University of Distance Education, she was admitted to Yangon Film School in 2014 where she directed her first documentary, The Bus Conductor about one of Yangon's first female bus conductors during the School's flagship course The Art of Documentary Filmmaking. This film screened at Watersprite Festival at the University of Cambridge in the UK in 2016. Mim has since completed a YFS course in participatory video with a view to taking part in the School's Travelling Cinema project. Made in 2015, Life As We Know It, about the Maramagyi ethnic group from her native Rakhine, marks her second documentary.
TECHNICAL DETAILS
Running time 18 min. | Format 16:9 anamorphic | Subtitles English | System PAL | 2016 SCREENINGS & AWARDS
SCREENINGS & AWARDS
t.b.a.