* * * AWARD WINNERS * * *

YFS filmmaker Shin Daewe wins Best Documentary Award at Freedom Film Festival in
Yangon for her film A Bright Future!
YFS long term Tutor Tuula Mehtonen was honored with the APOLLO AWARD at DOCPOINT Helsinki Documentary Film Festival in January 2013!
Young filmmaker Seng Mai wins Second Best South East Asian Short Documentary Award at ChopShots Film Festival held in Jakarta, Indonesia for her film Social Game in December 2012!
Congratulations to the three of you!
UPCOMING FESTIVAL SCREENINGS
Reelout Queer Film and Video Festival in Kingston, Canada
31 January to 10 February 2013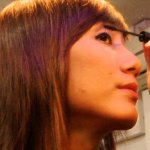 Burmese Butterfly by Hnin Ei Hlaing

DOCPOINT Helsinki
22 – 27 January 2013
screening
An Untitled Life by Shin Daewe
Like Father Like Son by Pe Maung Same
Burmese Butterfly by Hnin Ei Hlaing
Unreported Story by Lay Thida
International Women's Film Festival in Seoul, Korea – Asian Spectrum
24-30 May 2013
Koran and Karate by War War Hlaing
Unreported Story by Lay Thida
Hey Girl! by Khin Myo Myatt
Burmeses Butterfly by Hnin Ei Hlaing
The Bag by Thet Su Hlaing
No. 62 Pansodan Street by Cho Phyone
YFS Berlin is moving to a new office
As of Monday 28 January 2013, you can find us at:
Yangon Film School
Alexandrinenstraße 2-3
2.HH Aufgang B
D-10969 Berlin
Tel.: + 49 30 956 14 327
Addresses for Yangon Film School e.V. and our Yangon Office will remain as before.